Renovation of McKale Center at University of Arizona Completed with New Connor Sports Basketball Court
4 years ago
The McKale Center is an institution in basketball and this year Connor Sports got to help upgrade the iconic facility for the University of Arizona. After the Center was built in 1973 for $8.1 million, it served as the home to a legendary NCAA basketball program. This year's $30-million renovation has changed almost everything in the 41-year-old facility, including the court...but it hasn't changed the spirit.
"Coaching in it, playing in it, you get the sense that something that was special has somehow become even more special," Arizona men's basketball head coach Sean Miller said.
The Connor Sports hardwood system creates the best surface for athletes to play on and keeps with the iconic design.
ESPN Ranks University of Arizona's in Top 10 for best NCAA Court Designs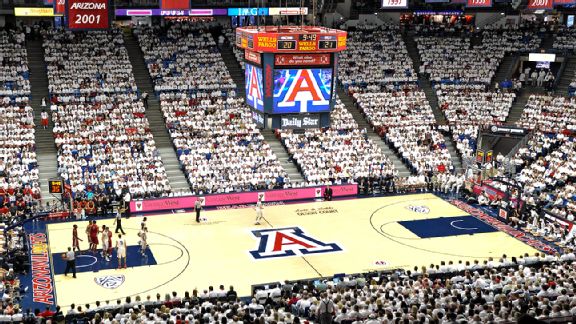 Casey Sapio/USA TODAY Sports
Arizona has come a long way from the technicolor cactus logos of yore. (Though, to be fair, if you told us you wanted to put one of these things in the center of the floor, we'd struggle to disagree.) The McKale Center's current floor is almost effortlessly attractive.